Mecum Auctions Kissimmee 2017
Mecum Kissimmee 2017, the world's largest collector-car auction was held last month, at Osceola Heritage Park in Kissimmee, Florida, achieved more than $86 million in total sales. Of the nearly 2,700 vehicles to cross the auction block throughout the 10-day auction, a total of 1,981 vehicles were sold, accounting for a 75-percent sell-through rate, an astonishing accomplishment for a reserve-based auction platform. Here are the top 3 cars of their Top Ten sales and the prices that they went for (excluding buyers' premium).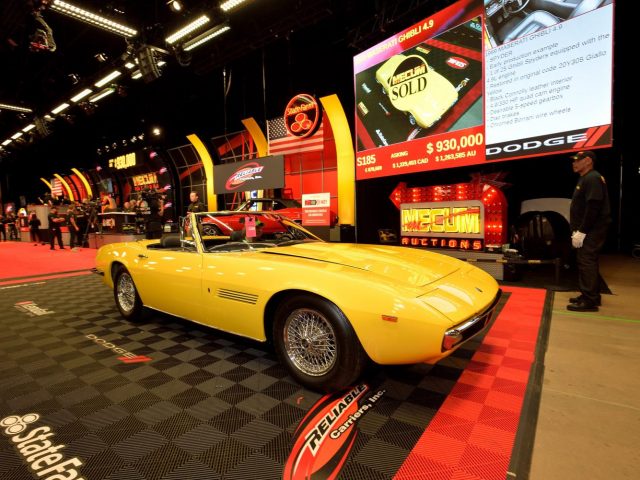 1969 Maserati Ghibli 4.9 Spyder – US$920,000
One of only 25 Maserati Ghibli Spyders with the 4.9 Litre V8 engine that was restored back to its original Giallo colour and with refinished door panels. More detailed cosmetic work may be required, but overall a very well presented car that made it to #1 as most expensive sold at the auction.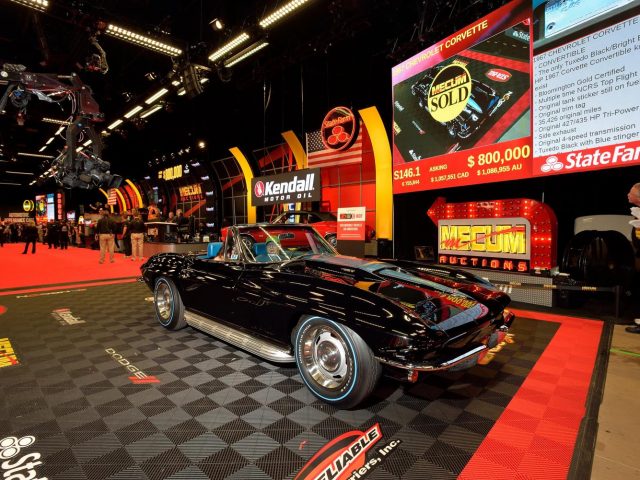 1967 Chevrolet Corvette Convertible – US$775,000
#2 in the Top Ten was this 427/435 HP V8 engined, multiple award -winning Corvette. Why the result went up that high was because it is the only known big block convertible for this model year that was factory original in Tuxedo Black with Bright Blue interior colour combination and a near-100 points car as well.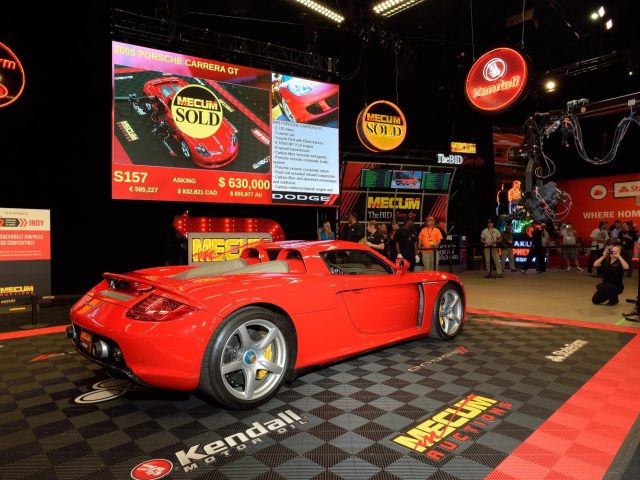 2005 Porsche Carrera GT – US$625,000
This Guards Red and Black interior Carrera GT made the top three for being a 2-owner supercar with only 2,720 miles on the clock since delivered new. Comes with Porsche's own fitted luggage.