RM Sotheby's Monterey Sale Preview
1968 Porsche 908 Works "Short Tail" Coupe
RM Sotheby's auction at Monterey Conference Center this week on the 24th and 25th August leading up to the Pebble Beach Concours d'Elegance this Sunday will be filled with quite an assortment (to say the least!) of collectibles looking for new ownerships.
With over 150 or so cars on offer, several of which we have highlighted for the last few weeks, there will be a number of racing cars from the past for sale, each with its own charm, history and pedigree. As "Judgement Day" fast approaches, our final feature of RM Sotheby's sale would be this works Porsche 908 "Short Tail".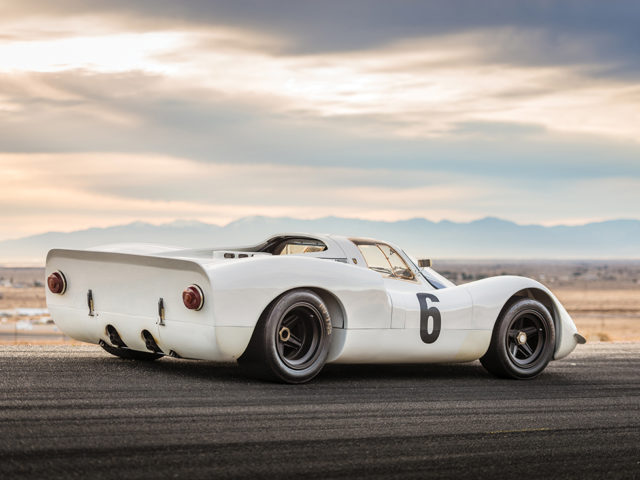 Now this car, chassis number 010, may not have that much of a stellar racing record worth mentioning. In fact, despite being entrusted in the quite capable hands of sports car legends Vic Elford and Jochen Neerpasch, it entered in only one race in-period at the 1968 Spa 1000 Kilometers—and even then it didn't make it to the chequered flag. What really caught our attention though was more for what it is capable of,  how it looks—and the sound it makes—today.
The Porsche, built in response to the then new Group 6 class (sports prototypes with no more than 3 Litre engine capacity) introduced that season, was running along with the front-runners before Neerpasch had an "altercation" with one of Spa's trackside telephone poles…While the driver came away relatively unscathed, the "Short Tail" however was a little bit more worse for wear.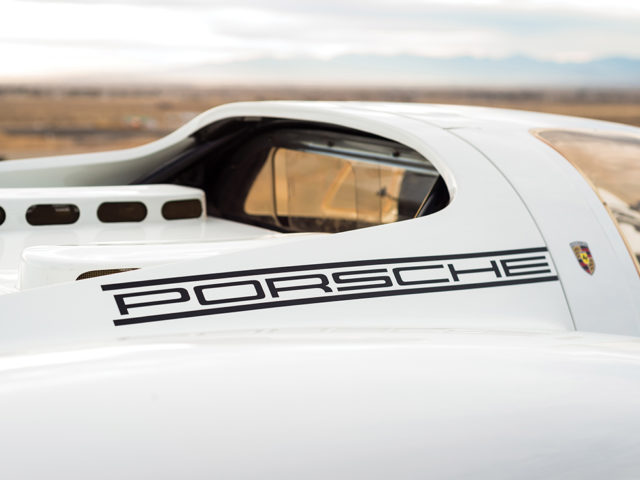 The 908-010 never saw the light of day after the shunt until decades later. It was when the car was acquired and moved Stateside that its resurrection began. Aside from a comprehensive rebuild of the damaged chassis and bodywork, another series-correct Flat-8 powerplant, serial number 034, was installed. Repainted back to Porsche Factory Team's colour scheme, the 908 made its first appearance after the restoration in 2004 at Daytona, during the Rennsport Reunion.
Currently owned by noted Porsche collector Cameron Healey in the West Coast, this Porsche has expertly been cared for by no less than Porsche specialists Emory Motorsports and Rothsport Racing. Since it is allowed to compete in many of the historic racing events around the world, the car has been thoroughly maintained to do so when required. It is far more than just something to be put on display.
The Porsche 908 "Kurzheck" chassis 908-010 is a very good illustration of how much a vintage racing car is valued not because of its accomplishments (or lack of it) in the past, but more for what the next owner can achieve with it in the future.
(Estimate: US$2,300,000 – $2,800,000)
All Photos and Video Courtesy of RM Sotheby's