London Concours 2018
The second running of the London Concours, with a change of name from the City Concours, took place in the hidden green oasis of the grounds of the Honourable Artillery Company in the heart of the City of London, on 07-08 June. As an aside, the Honourable Artillery Company is not only the oldest regiment in the British Army, but also a charity that was incorporated in 1537.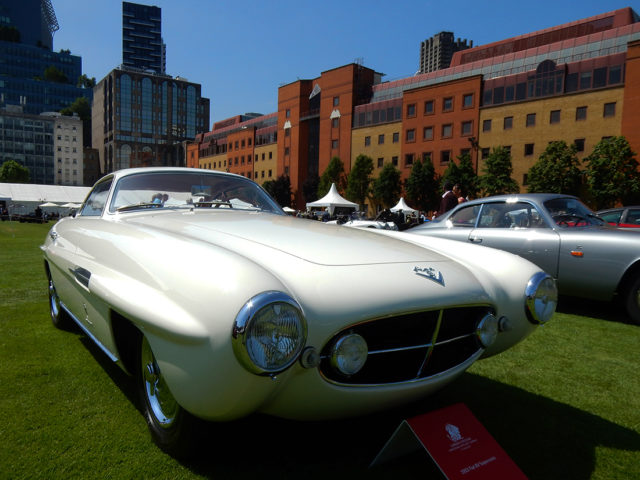 The event enjoyed fine warm weather, albeit overcast on the Thursday, but bathed in brilliant sunshine on the Friday, which seemed to swell the attendance from last year when the weather was more inclement. This year the concours comprised of six classes – Fast, Faster, Very Fast, Superfast, Hyperfast and Era Defining, encompassing a total of 52 cars, which was lower than last year.
However, this year there was a Royal Automobile Club display, a Global Endurance Legends display, and there were both an Evo Supercar paddock display and a general paddock display for cars that didn't make it into the main concours, plus the dealer display cars, so there were still a similar number of cars on show.
Amongst the trade displays were Alpine, who had the new A110 inspired model on display along with an original example, Eadon Green with their Corvette C7 based Zeclat, and TVR showing heritage models and the new Griffith. Apart from "purveyors of fine automobiles" there were also lifestyle pavilions with a variety of offerings to tempt visitors.
As an example, the "Very Fast" class spanned from the mighty 28.5 litre, 4 cylinder, 1911 Fiat S76 "Beast of Turin" to a 2010 Porsche 911 SC, with the former not only winning its class, but also taking the Best of Show award. The "Era Defining" class encompassed an even greater age span, from a 1898 Panhard Levassor "Paris-Amsterdam-Paris Racing Car" to a 1995 Mclaren F1. Amongst the visitors to the show was the well known "Motoring Royal", HRH Prince Michael of Kent. It was certainly a good event for Italian cars, as apart from the Best of Show award, they won five out of the six classes.
All Photos by Keith Bluemel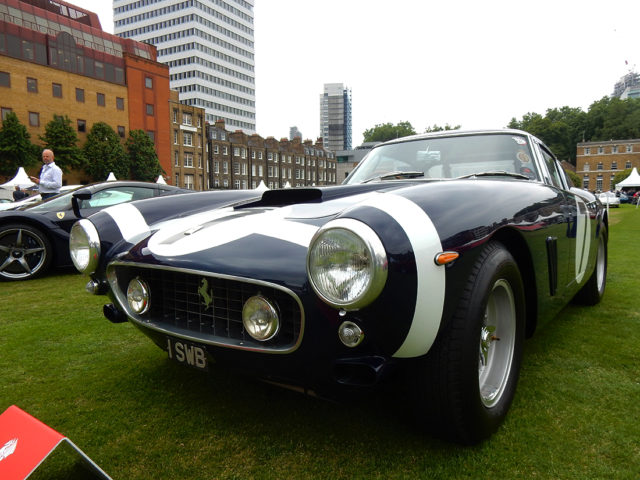 Class Winners
Fast Class – 1964 Alfa Romeo Giulia SS
Faster Class – 1952 Ferrari 212/225 Inter Vignale Coupé
Very Fast Class – 1911 Fiat S76 "Beast of Turin"
Superfast Class – 2003 Lamborghini Murcielago
Hyperfast Class – 1961 Ferrari 250 GT SWB Comp' Berlinetta
Era Defining Class – 1977 Aston Martin V8 Vantage Series 1
Overall Best of Show Award – 1911 Fiat S76 "Beast of Turin"