Grand Touring Man
In Conversation With Alex Albon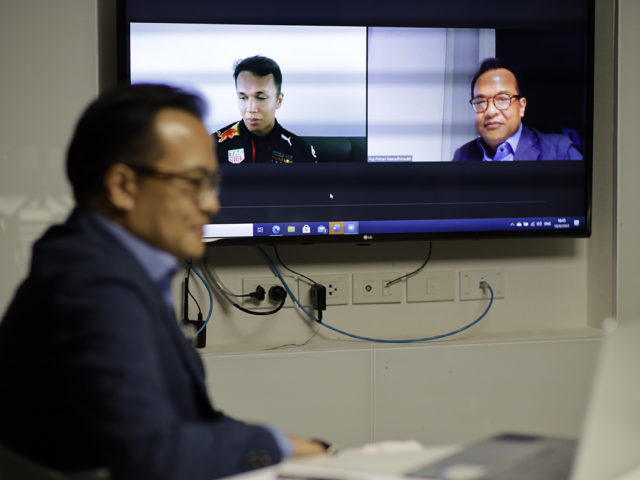 If you clicked to this article and thought that you were about to read something entirely about the current world of Formula One or some inside scoop of the latest going-ons that maybe brewing within the Aston Martin Red Bull Racing Team at the moment—then this may not be what you are looking for. You see, I myself am not too keen about race strategies, the complexity of modern Formula One aerodynamics, what message the FIA will allow you to put on your shirt on the podium or maybe what engine deals are going to be like in the future. There are plenty of media who can tell you that—and very likely are all covering the same damn things.
Prior to the start of the newly instituted Tuscan Grand Prix on the revised 2020 season's calendar, I was asked by the executives at Red Bull Thailand if I would like to have an impromptu conversation with Alex Albon back in September. Without hesitation I said most definitely—not realising that I myself only had a few hours to spare before making all the preparations necessary.
I have met Alex personally before during his visit to Bangkok some time last year, just prior to his call to join Team Red Bull Racing in place of the Frenchman, Pierre Gasly. But still the opportunity to speak with him again required an appropriate amount of panache as to what I would like to talk to him about, as well as making a proper arrangement as I had remain in Bangkok  while he was in Mugello. Making a transcontinental conversation on Facetime just isn't going to cut it, you know (not to mention the size of the phone bill…).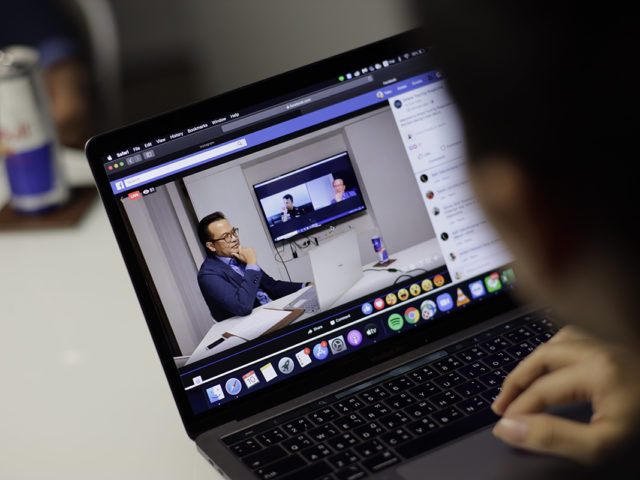 While Alex was busy out on the track, getting better re-acquainted with the Mugello circuit on the first day of free practice before the coming weekend (he raced there previously back in 2012), myself, Nok our photographer and the Red Bull Thailand team were frantically getting ourselves ready here at home. It was decided that it would be best to have the one-on-one chat on Zoom on a big screen and that we should do so on Facebook Live so that our Grand Touring Magazine followers and anybody else interested could tune in as we spoke. (For the full video of the conversation, Facebook users could watch it again here: https://web.facebook.com/Grand-Touring-Magazine-281613388606278/videos/263278544672366 ).
Casting the minor technical glitches aside which necessitated a slight delay (Alex was eating his dinner which consisted of mostly broccoli when we called in), I had to man up in my head with the sequence of questions that I wanted to touch upon with him, given this chance. With the situation that we all have been facing for the most part of this year along with his on-track performances up to that point after Formula One resumed since first week of July, I had to draw some courage to address the "elephant in the room" first and get it out of the way—and that was how is his golf game?
The 24-year-old driver was taken aback by my line of questioning (I DO really want to know, though), in which he replied, "It's not good! But I did play nine holes on Tuesday." And despite the hectic scheduling from race to race at the moment, Albon still managed to hit the links whenever time is allowed, because "it's good as it keeps your mind away from racing". Golf is a game that Alex had been quite keen on since last year and cited Lance Stroll and Carlos Sainz Jr. as the leading golfers on the current F1 grid—in which with more practice time and a dedicated golf coach by his side, he should be up there with them soon.
Moving toward something closer to motor racing, as virtually all of his fans acknowledge his hashtag as #AA23, I always wondered why Alex chose "23" as his racing number. Perhaps it has a personal meaning since his race career began or maybe a tribute to other sporting icons who he regarded as his heroes (such as Michael Jordan or Lebron James who also use this number). The origin of it though, took me a little by surprise, "I was a big fan of Valentino Rossi (the multiple MotoGP World Champion) when I was young. So, I used his number "46" from when I was eight to fourteen years old (during his early go-karting days). When it came to Fomula One, I didn't want to use Valentino's number exactly like him—so I just halved it to 23!" Well that's one way of making a number your own!
Born to an English father and a Thai mother, Alex as we all know is racing under Thailand colours. Something that everyone in the Kingdom truly appreciate and his choice in nationality is reflected on his helmet design that included a Thai version of number "9" which is a tribute to the late King Rama IX. For last season's Chinese Grand Prix, which happened to be the sport's 1,000th race, Alex chose to incorporate images of Prince Bira, the first—and up until Albon came onto the scene—the only Thai driver ever to compete in a number of motor races during the 1930's and again after World War II during the 1950's when the World Championship became official. This had led me to ask him how much he understood the significance of that. "Firstly, he was quick!", was Alex's first response and further added, "He was a good driver. It was very different back then of course, the way Formula One was. He did all kinds of sports. I see him quite similar to me on the racing side, as he spent a lot of time in the U.K. and did a lot of his racing over in Europe."
Fast forward to current times just a little bit, I decided to dig a little deeper as to how much the cancellations and the disruption to the 2020 season has affected Alex's preparation in his first full year with Red Bull Racing. "I would say it has been disruptive. We have such a tight schedule and less opportunities to develop the car as everything is accelerated in terms of development." Alex went on, "essentially when we do have our days off, as drivers we have the responsibility to remain healthy. So, when we do have time to relax, to be honest we spent most of our times staying at our hotels, doing nothing." (Well, maybe except for an occasional round of golf!).
During the recent weeks before to this conversation that we had, opinions in the media began to fly about Alex's performance thus far with the Milton Keynes-based squad, ever since the first race back in Austria . But that all changed somewhat though at Mugello—as we found out just a couple of days after this conversation took place. Leaving a lot of the opinions and suggestions muted for the time being.
All avid F1 fans would know by now that the Tuscan Grand Prix was quite a race. Despite a melee of accidents littering the Mugello circuit (including two restarts), Albon was able to evade all the mishaps starting from 4th on the grid (his best so far this season). With his usual signature moves mostly on the outside, Alex was able to claw his way to third in the end for his first career podium finish in a Grand Prix—something which eluded him before, notably last year in Brazil and earlier at Silverstone. An achievement that even Prince Bira never managed and undoubtedly something that the prince himself would be very proud of, as well as much of Alex's fans in Thailand—myself included.
All Photos Provided By (Unless Otherwise Stated):
Red Bull Thailand
&