2019 Official Ferrari Calendar
by Gunther Raupp
Late last year, I was extremely fortunate to be given a wonderful gift from Gunther Raupp (for those who do not know yet who he is, click his name first before you carry on.)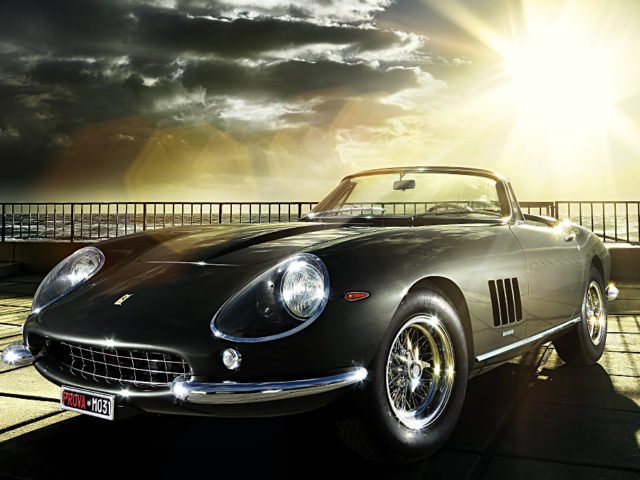 Delivered personally to my office, I was kind of excited to receive what I knew was his limited edition 2018 Official Ferrari Calendar. Twelve captivating images of classic and contemporary Ferraris that Gunther had shot around the world and selected to represent each month of this year. But you know what? To this day, I still have not come to terms with the idea of opening and taking a look at it yet…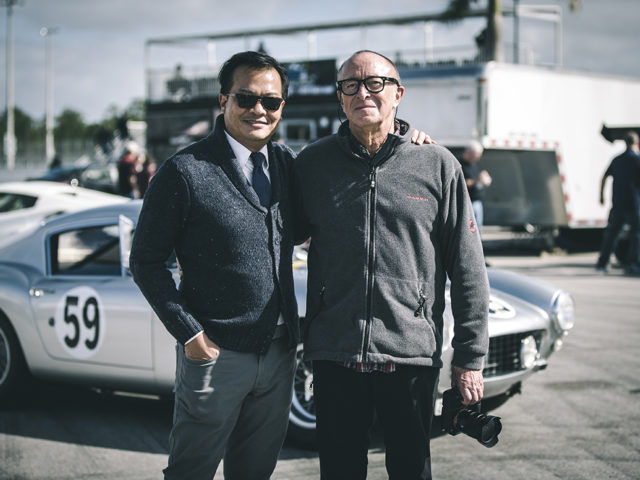 Still encased in a huge red Ferrari box and vacuum-sealed in plastic, the calendar is stored neatly away and preserved among with other Ferrari memorabilia that I have collected over many, many years. As 2018 is about to draw to a close, I still wondered myself as to why I never got around to opening the box and just simply having a look at the calendar.
I came to the conclusion that Gunther's gift is more than just a mere calendar that can be adorned on a wall or hanged in a garage for ornamental purposes—it is a work of art that I prefer to treasure. Gunther may find it bewildering for someone like me who would do such a thing. But if I was fortunate enough to obtain more calendars produced by him in subsequent years—they will still remain unopened in their boxes! For in truth, I am just waiting for that right moment to enjoy looking at them. Everything that are important to me are sealed and untouched, their originality is to remain unperturbed, until the timing is right for them to be cherished. When will that be? I myself do not even know. Let's face it, this is somebody who still has a collection of Scotty Cameron prototype putters with the grips remaining sealed in plastics, all the factory labels left intacted—and have never touched a golf ball (even the thought of that would be sacrilegious!).
Gunther's latest Official Ferrari Calendar for 2019 has just been completed and is now available for sale. Titled "Mito" or "Myth" it has been produced in a limited quantity and each is individually numbered—which means that you better hurry and get one before there are no more. Once again Gunther has delivered his signature dramatic images of Ferraris through time from the iconic 250 Testa Rossa, the 250 GTO and the 275 GTS/4 NART Spider under Florida settings to the latest 488 Pista shot suitably at Ferrari's own Fiorano track. For those who managed to acquire this year's calendar, you will be treated with an interactive experience of "smelling" the Ferrari on each page shown for each month and an accompanying app which one can download and enjoy the stunning engine sounds of each car! And aside from "Mito" there is the new Scuderia Ferrari calendar on offer as well covering the team's 2018 Formula One season through the lenses of Gunther Raupp.
If I would be lucky enough to get hold of the calendar again this year, would I then consider opening and taking a look at it this time? I might not. But then again, I am hoping to have the walls worthy enough to put up all of Gunther's fabulous works by next year…
You can easily view and order the official Ferrari calendar by Gunther Raupp at: www.raupp.com
For Thailand residents, the calendar can be purchased at Cavallino Motors Co., Ltd.,
Tel.: +66 2 319 6109 ext. 82, Emails: [email protected] , [email protected]
All photos (unless  otherwise stated) provided by Gunther Raupp. Any reproduction is strictly prohibited.